he primary goal of "We the People: The Citizen and the Constitution" is to promote civic competence and responsibility among the nation's elementary and secondary students. What makes this program so successful is the design of its instructional program, including its innovative culminating activity.
Classroom Curriculum
The foundation of the program is the classroom curriculum. It complements the regular school curriculum by providing upper elementary, middle, and high school students with an innovative course of instruction on the history and principles of constitutional democracy in the United States. The textbooks are designed for a wide range of student abilities and may be used as a supplemental text or for a full semester of study. Critical-thinking exercises, problem-solving activities, and cooperative-learning techniques help develop intellectual and participatory skills while increasing students' understanding of the institutions of American constitutional democracy. After studying the textbook, students take a multiple-choice test and prepare for the simulated congressional hearing which is the culminating activity for the program. The entire class, working in cooperative teams, prepares and presents statements before a panel of community representatives who act as congressional committee members.
Competition
Our high school competition took place on February 1st, 2018, at the University of Utah. We had six high schools attend: Green Canyon, Sky View, Alta, West Jordan, Mountain Crest, and Ridgeline. We had many distinguished members of our community help run the competition. We always are grateful for the volunteers who dedicate so much time and ability to make this competition so great. The Green Canyon/Sky View team placed first and will compete nationally at the end of April. Mountain Crest was second and also will be attending nationals on a wild card submission. Ridgeline placed third. All of our high school students did a wonderful job defending and explaining our Constitution. Our judges are always disappointed to not be able to spend hours talking with the students, expounding on the principles they have studied and internalized.
Our junior high competition took place on February 8th at the Utah State Bar Law and Justice Center. We had three junior high Schools attend: Oak Canyon, West Jordan Middle, and Central Davis. The junior high students came prepared to explain and discuss the ideas and philosophies of the Constitution in new and unique ways, and they did an incredible job. Oak Canyon placed first, West Jordan Middle took second, and Central Davis was third.
Community members serving as judges for the High School and Junior High School State Competitions may view videos of the judging process at http://new.civiced.org/wtp-the-program/hearings/judges-resources.

Testimonials
High School WTP Testimonial--Whitney
Utah We the People Promotional Video
Contacts
State Coordinator: Dawn Harvey,

This email address is being protected from spambots. You need JavaScript enabled to view it.



Congressional District Coordinators:

Andrea Thompson,

This email address is being protected from spambots. You need JavaScript enabled to view it.


Laurie Wirz,

This email address is being protected from spambots. You need JavaScript enabled to view it.


Bill Spence,

This email address is being protected from spambots. You need JavaScript enabled to view it.


Megan Bunker,

This email address is being protected from spambots. You need JavaScript enabled to view it.
Teacher Training Videos
HIGH SCHOOL TRAINING VIDEO:
High School Training Part 1
High School Training Part 2
JR HIGH TRAINING VIDEO:
Jr High Training Video
Textbooks
Five Classroom sets of the We the People. . . the Citizen and the Constitution will be awarded to teachers in each Congressional District wishing to participate this year. Teachers should contact their Congressional District Coordinator listed above. Classroom sets also may be purchased from the Center for Civic Education. Its web site is www.civiced.org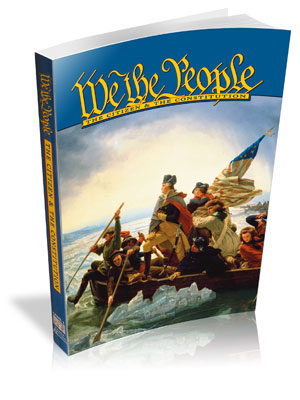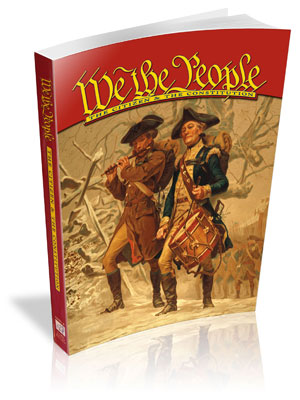 Tea